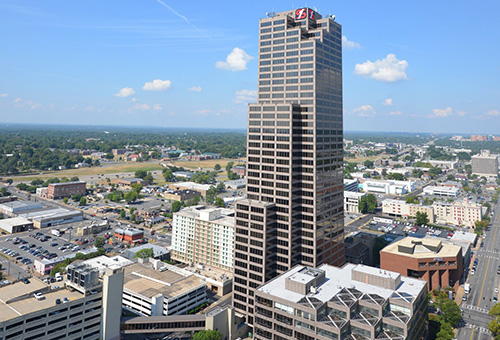 Simmons Tower Exterior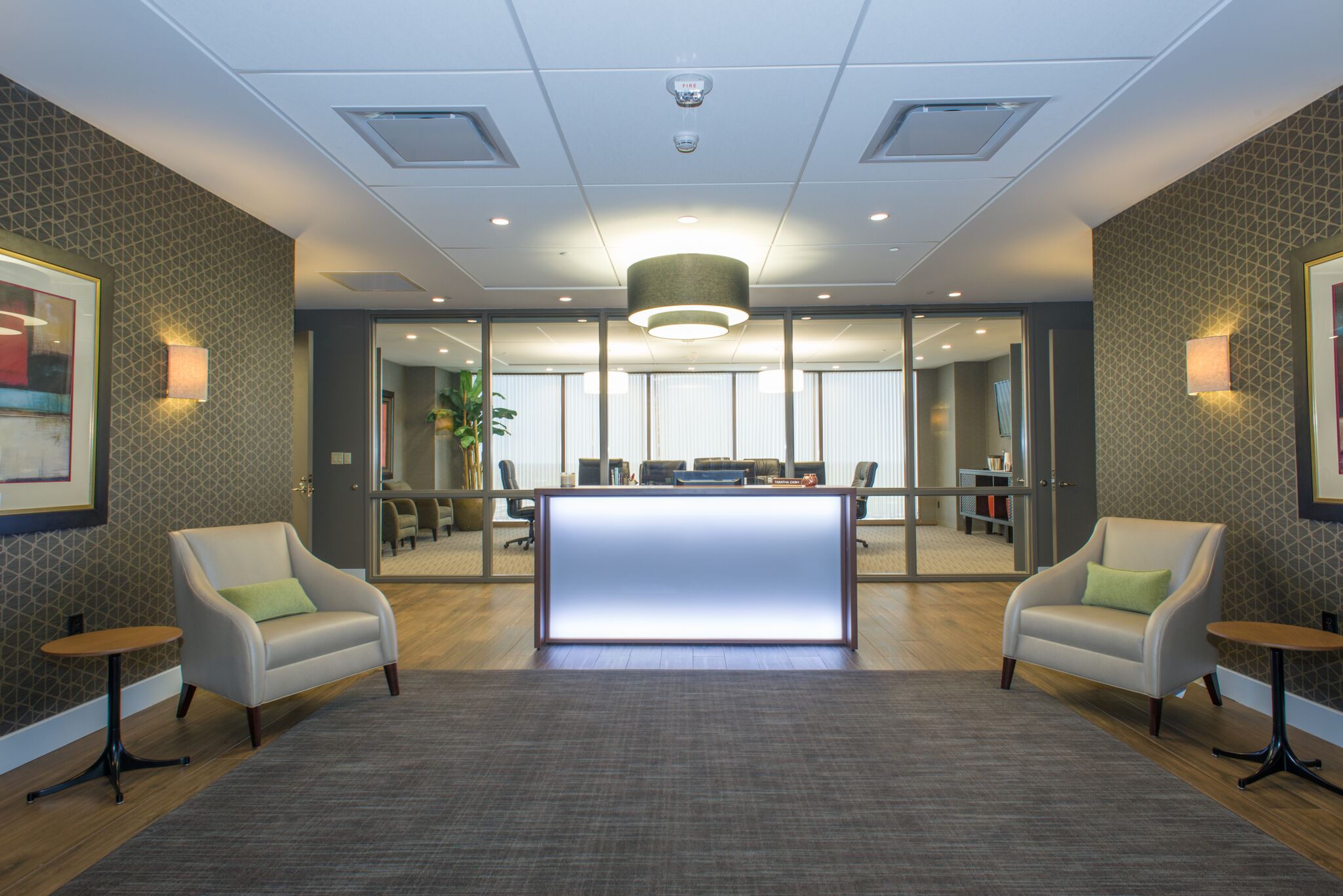 Reception Area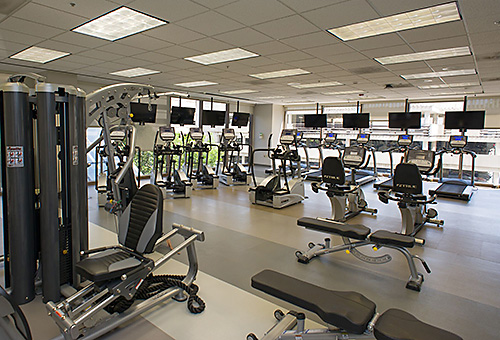 Workout Facilities
Simmons Tower is located at 425 West Capitol Avenue, at the crossroads of Capitol Avenue and Broadway Street, in the downtown Little Rock central business district.  The cornerstone of the financial quarter, Simmons Tower offers exclusive high-rise views of the Arkansas River, metro area and region. With convenient access to Interstates 630 & 30, the building is just minutes away from Bill & Hillary Clinton National Airport. Additionally, Simmons Tower is walking distance from the Convention Center, River Market, and other downtown dining and entertainment destinations.
Tenants at Simmons Tower enjoy a state-of-the-art fitness center, including showers and lockers at no additional expense. In addition, large and small conference facilities are available to tenants first come, first served, at no extra charge. For those that enjoy biking to work, there is a bike rack storage room available as well. The first floor lobby on the Capitol Avenue side of the Simmons Tower is designed as a 55-foot high skylighted and granite paved atrium, which opens to a plaza. Retail shops and restaurants are located in the rental space around the atrium. Escalators rise from the lobby through the atrium space to the second floor.
Learn More
Ready to take a tour or need more information?